Sun, 2 April 2017
Sex Gets Real 155: Andrew Gurza on sex, disability, Orphan Black, & flirting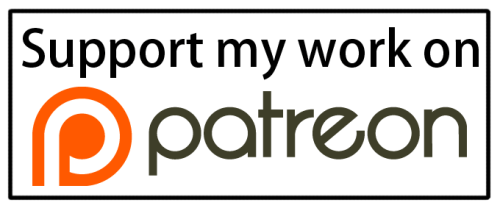 Patreons who support with just $3 per month and above get exclusive weekly bonus content, too. Literally, every pledge sends me into an excited squeal of delight. patreon.com/sgrpodcast
Andrew Gurza is here this week talking all about sex and disability. We geek out over Orphan Black, talk about his hashtag #diSAYbled, dive into body politics and ableism, and explore his experiences with sex and masturbation.
It's such a delightful conversation full of giggles and the kind of awkwardness and realness that I adore.
We also talk about hook-up culture and how difficult it can be to communicate around needs and desires, especially for gay men. We explore what it means to be "too much" and also the institutional ableism around insisting that folks with disabilities need a cure.
Follow Sex Gets Real on Twitter and Facebook. It's true. Oh! And Dawn is on Instagram.
About Andrew Gurza
Andrew Gurza is a Disability Awareness Consultant and Cripple Content Creator working to make the lived experience of queerness and disability accessible to all. His written work has been featured in Huffington Post, This Magazine, The Advocate, Everyday Feminism, Mashable, and Out.com. He is the host of DisabilityAfterDark: The Podcast to Shine a Bright Light on Sex and Disability available on iTunes. You can find out more about his work at www.andrewgurza.com or connect with him on Twitter @andrewgurza.
Listen and subscribe to Sex Gets Real
Use the player at the top of this page.
Now available on Spotify. Search for "sex gets real".
Find the Sex Gets Real channel on IHeartRadio.
Hearing from you is the best
Contact form: Click here (and it's anonymous)
---