Sun, 16 April 2017
Sex Gets Real 157: Siouxsie Q on anti-porn legislation, polyamory, & sex magic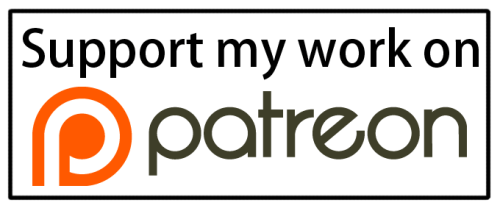 Patreons who support with just $3 per month and above get exclusive weekly bonus content, too. Literally, every pledge sends me into an excited squeal of delight. patreon.com/sgrpodcast
I am reading a devastating, lyrical book called "Abandon Me" by Melissa Febos. I'm desperately working to get her on the show soon to talk about her memoir (and her former work as a dominatrix).
In the meantime, this week's show is a fun, informative interview with Siouxsie Q.
We dive into her work with the Free Speech Coalition combatting harmful anti-porn, anti-sex work laws, including talking about what we can do, as consumers of porn, to help protect workers in the industry. You'll be especially horrified at the new set of laws sweeping the U.S. in the wake of the "porn health crisis" that everyone is freaking out about - with zero evidence, I might add.
Then we talk about why porn is her favorite, what her parents think of her adult industry career, and we wrap up our chat fielding some listener questions about polyamory and non-monogamy.
Oh! And we dive into why sex is magic and why sex workers are some of the most powerful beings on earth. LOVE IT.
It's a blast, Siouxsie is so sweet and smart, and I know you're going to love it.
Don't forget to send in your sex confessions! I created a guidelines page for you. March & April's theme will be messes!
Follow Sex Gets Real on Twitter and Facebook. It's true. Oh! And Dawn is on Instagram.
About Siouxsie Q
Siouxsie got her start in the business dancing at the unionized Lusty Lady Theater in San Francisco, and has worked as a performer in adult films since 2012, garnering two AVN Award Nominations and a Feminist Porn Award. During that time, she has been an unrelenting advocate for the rights of all sex workers.
Siouxsie Q is an author, weekly columnist for SF Weekly, and the creator of The Whorecast, a podcast network showcasing the diverse voices of the adult industry. She has lectured extensively on sex and sex work, and is regularly quoted and featured in the mainstream media, including CNN, USA Today, Cosmopolitan, Wired, Buzzfeed and America with Jorge Ramos. Her first book, Truth, Justice, and the American Whore, was published this year through 3L Media to rave reviews.
She joined The Free Speech Coalition, the trade association of the adult industry, in May of 2016, to help them soundly defeat both Cal/Osha Regulation 5193.1, and Proposition 60, both of which would have put adult film performers at immense risk.
She recently has returned to performing in adult films, and is excited to continue campaigning for the rights of adult industry workers, specifically through combatting the harmful wave of legislation declaring pornography to be a "public health crisis."
You can stay in touch by following Siouxsie on Twitter @whorecast, @siouxsieqjames, @fscarmy, by reading her book "Truth, Justice, and the American Whore," by checking out Free Speech Coalition, and by popping over to Instagram as TheRealWhoreNextDoor.
Listen and subscribe to Sex Gets Real
Use the player at the top of this page.
Now available on Spotify. Search for "sex gets real".
Find the Sex Gets Real channel on IHeartRadio.
Hearing from you is the best
Contact form: Click here (and it's anonymous)
---