Sun, 9 April 2017
Sex Gets Real 156: Premature ejaculation, racist fetishes, & when a friend is raped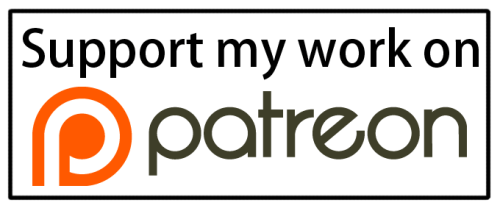 Patreons who support with just $3 per month and above get exclusive weekly bonus content, too. Literally, every pledge sends me into an excited squeal of delight. patreon.com/sgrpodcast
Plus, some news about my personal life. I'm moving to Canada, FINALLY. Also, my Bartholin gland flared up - and I had to take my own advice around new ways to experience sex and touch when intercourse and masturbation were off the table for several weeks. Ugh. Bodies.
This week's show features a listener confession from S about a mess she had in her life. We also get an update from Scarlett Grace about telling her friend that she doesn't want to have threesomes with her anymore.
Hailey wrote in asking how she can support a friend who was raped but who doesn't want to call it rape and who hasn't asked for support. How can you be a good friend and let someone know you're there for them after sexual assault, trauma, or rape? Let's talk about centering survivors and what that might look like, even if it feels really terrible for the people around them. Also, I am planning a trauma summit in August. Get on the Explore More list to get the notification. It will be free.
Kelsey wonders - what's the difference between having a type or having a fetish, especially when it's racist and oppressive? Kelsey has a co-worker who constantly talks about Asian women and why he loves them. It's tokenism and exoticism, and she wants to know what she should do.
My thoughts include why we ALL have a responsibility to critically reflect and examine our fantasies. Kitty Stryker has a thought-provoking piece on this very thing that's linked below. Sometimes we need to feel ashamed and move through that to get to deeper, more meaningful understandings of ourselves.
Micah loves Conner Habib's deep questions, especially about impossibility and opening up conversations to new thought. He wants to know - why do we so often jump to "never" when even bringing up new ideas around sex and love? I have loads of thoughts. A lot of it comes back to safety.
Stephanie's boyfriend has premature ejaculation and it's impacting their sex life. Medicine hasn't worked. She hates her body. She's faking her orgasms. What can she do? Big big thoughts there on body neutrality, on removing goals and expectations from sex, and from trying something new when the things you're trying keep not working.
You do NOT need to love your body to have enjoyable sex.
If you're interested in one-on-one coaching, check out my options here.
Follow Sex Gets Real on Twitter and Facebook. It's true. Oh! And Dawn is on Instagram.
Resources mentioned in the show
Kitty Stryker's article about examining our fantasies and challenging ourselves when they're racist, sexist, and problematic.
Meg-John Barker & Justin Hancock's new book, "Enjoy Sex: (How, when and if you want to): A Practical and Inclusive Guide"
Elle Chases's new book, "Curvy Girl Sex: 101 Body Positive Positions to Empower Your Sex Life"
About Dawn Serra
Sex is a social skill. I speak it. I write it. I teach it. I help you learn how to develop it.
I am the creator and host of the laughter-filled, no-holds-barred weekly podcast, Sex Gets Real. I lecture at colleges and universities on sex and relationships, too.
When I'm not speaking and teaching, I also work one-on-one with clients who need to get unstuck around their pleasure and desire.
But it's not all work! In my downtime, I can often be found watching an episode of Masterchef Australia, cooking up something delicious, or adventuring with my sexy AF husband.
Listen and subscribe to Sex Gets Real
Use the player at the top of this page.
Now available on Spotify. Search for "sex gets real".
Find the Sex Gets Real channel on IHeartRadio.
Hearing from you is the best
Contact form: Click here (and it's anonymous)
---