Sat, 14 September 2019
tl;dr Anne Hodder-Shipp joins us to talk sex ed, entitlement in relationships, and sex after recovery and while sober.
News!
If you could use some support around your relationship to your body, to pleasure, to sex and desire, I have a few spots available for in-person coaching in Vancouver and in my online virtual practice. Check out the Work With Me page for details.
Patreon supporters - Anne and I spent some time recording a special bonus chat for you all about dream work and sex dreams. Head to patreon.com/sgrpodcast to hear. If you don't yet support the show, $3 per month gets you weekly bonus content you can't find anywhere else.
This week, I'm joined by Anne Hodder-Shipp, an experienced and no bullshit sex educator who does incredible work on the front lines of sex education and behind-the-scenes helping with the marketing and promotion of many popular brands you likely know.
We dive into the importance of authenticity in dating and relationships, why being in a relationship does not entitle you to your partner's body and the steps you can take if you've behaved that way in the past, Anne's awesome new sex education certification program through EDSE (there's a new course in November - if you're interested, SIGN-UP NOW!), and the complexities of sex when you're in recovery or newly sober.
Anne also shares how natural dreamwork, a way to get in touch with your emotions, helped her doing some healing work.
Have questions of your own you'd like featured on the show? Send me a note using the contact form in the navigation above!
About Anne Hodder-Shipp: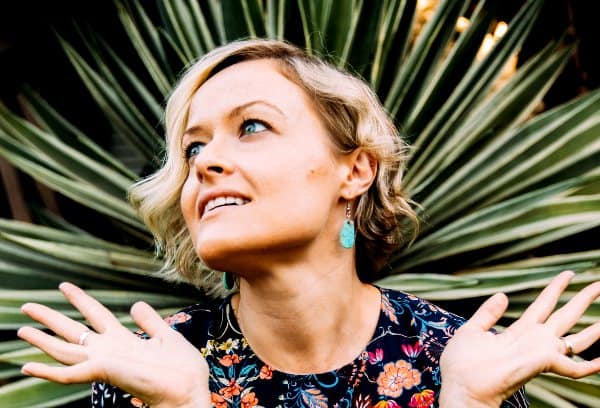 Anne Hodder-Shipp, ACS, (she/her) is a multi-certified sex and relationships educator with professional training in breathwork and holistic dreamwork. She boasts a unique understanding of age-appropriate sex education, trauma-informed healing, critical thinking, and emotional intelligence, and she brings a fun, friendly and sex-positive facilitation style to every session, group or event she hosts. Utilizing a non-judgmental and no-b.s. approach, Anne happily helps clients of all ages, experience levels and lifestyles heal, learn and grow. In addition to her private practice and public workshops, Anne is the founder of and lead educator at Everyone Deserves Sex Education (EDSE), and also leads treatment groups for clients recovering from substance use disorder, eating disorders, compulsive sexual behavior and other stigmatized illnesses.
Private practice: https://annehoddershipp.com
EDSE Certification:
https://everyonedeservessexed.com/certification
Instagram + Twitter: @theannehodder
Listen and subscribe to Sex Gets Real
Use the player at the top of this page.
Now available on Spotify. Search for "sex gets real".
Find the Sex Gets Real channel on IHeartRadio.
Hearing from you is the best
Contact form: Click here (and it's anonymous)
Episode Transcript
Coming soon
Category:
general
-- posted at: 6:46pm EDT
---