Sun, 14 May 2017
Sex Gets Real 161: Tell me about sex, grandma with Anastasia Higginbotham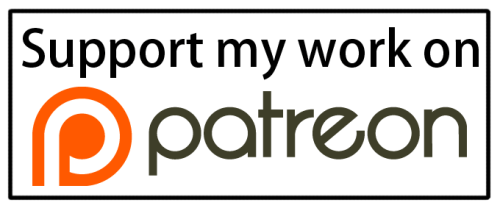 Patreons who support with just $3 per month and above get exclusive weekly bonus content, too. Literally, every pledge sends me into an excited squeal of delight. patreon.com/sgrpodcast
I am constantly on the lookout for people who are doing amazing, inspiring, fun things in the world of sex and relationships. So, you just know I had to reach out to Feminist Press when I saw they were publishing a children's book with the title, "Tell Me About Sex, Grandma."
And what better time to celebrate kids and parenting and sex and divorce and healing than Mother's Day?
Anastasia Higginbotham is the author of a series of books called Ordinary Terrible Things aimed at helping kids to understand and find words for things like sex, divorce, death, racism, and queerness. Anastasia's books are about centering kids' wisdom and giving them space to have a full range of feelings and permission to be who they are.
But the magic of these books is also in their healing power for grown-ups. If you were raped or molested, "Tell Me About Sex, Grandma" will offer a balm to your young self about what happened. If your parents split when you were young, "Divorce is the Worst" gives you permission to sit in those big feelings you may have tried to hide years ago.
This is the kind of stuff that overturns patriarchy and helps young people realize that they actually hold a tremendous amount of wisdom and power.
Also, at the end of this week's episode is a sneak peek of next week's incredible episode on abortion. Please do stay tuned.
Follow Sex Gets Real on Twitter and Facebook. It's true. Oh! And Dawn is on Instagram.
Resources discussed in this episode
You can pre-order "Tell Me About Sex, Grandma" and purchase "Death is Stupid" and "Divorce is the Worst" from Feminist Press, and you know I love supporting feminist, independent sources, so please do buy from them over Amazon or a big box retailer.
About Anastasia Higginbotham
Anastasia Higginbotham is a writer and artist who created the children's book series Ordinary Terrible Things, published by the Feminist Press. The series includes Divorce Is the Worst (2015), Death Is Stupid (2016), and Tell Me About Sex, Grandma (2017). It's been embraced by children and adults for empowering and trusting kids as the authority on their own lives. Higginbotham makes the books in collage on brown grocery bag paper with clippings from magazines and catalogs, and bits of fabric and jewelry that have special meaning.
Higginbotham's series is informed by more than 20 years as a speechwriter for New York City nonprofits that combat all kinds of injustice. For 10 years, Higginbotham taught full impact self-defense to kids and adults with Prepare Inc., coaching students ages 6 and up to breathe, talk, and fight their way through confrontation and attack scenarios. Her essays have appeared in Huffington Post, Ms., Bitch, The Sun, Women's Media Center, and The Women's Review of Books. She's featured in the anthologies, Listen Up: Voices from the Next Feminist Generation, 30 Things Every Girl Should Know About Women's History, and Yes Means Yes: Visions of Female Sexual Power and a World Without Rape. She is a 2015 Hedgebrook Fellow.
You can stay in touch with Anastasia on Facebook, Instagram, and Twitter @ahigginbooks.
Listen and subscribe to Sex Gets Real
Use the player at the top of this page.
Now available on Spotify. Search for "sex gets real".
Find the Sex Gets Real channel on IHeartRadio.
Hearing from you is the best
Contact form: Click here (and it's anonymous)
---