Sun, 5 February 2017
Sex Gets Real 147: Fat sex with Elle Chase
This episode is sponsored by HotelsByDay. Save 5% with code SGR5off.
Elle Chase is back, which delights me to no end (though, I'm wrong in the episode - Kate McCombs was the first repeat guest!).
I adore this chat despite some audio issues, because we get so personal - sharing sex stories and awkward moments and keeping sex so very real, especially for folks who are fat and curvy.
Her brand new book, Curvy Girl Sex, just hit stores, and of course, I use her beautifully curated LadyCheeky.com anytime I want to turn myself or my sweetie on. Rawr.
So, here we are talking fat tummies and fat butts and bad backs and awkward sex noises and all the glory of anything-but-elegant sex.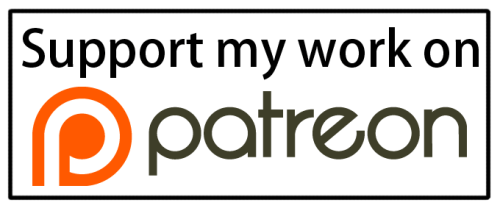 About Elle Chase
Sex educator and sexuality and body image coach Elle Chase, is a graduate of the comprehensive San Francisco Sex Information, Sex Educator Training Program and a member of the American College of Sexologists. Elle also serves as the Director of Education & Lead Sex Educator at the Los Angeles Academy of Sex Education, which offers pleasure inclusive classes, on sexuality, gender, sexual health and sexual lifestyles. She is also the author of "Curvy Girl Sex: 101 Body-Positive Positions to Empower your Sex Life," from Fair Winds Press and as her alter ego Lady Cheeky, is the editor of the smash hit (very) adult coloring book, the #NSFW Totally Naughty Coloring Book by SheVibe.com.
Elle is also the creator, curator & editor of two award-winning and highly trafficked sexuality websites, www.LadyCheeky.com (NSFW) which has been named as the number one site for porn for women, and its companion editorial site www.SmutForSmarties.com which has been L.A. Weekly's choice for 'Best Sex Blog' since 2013.
Follow Elle on Twitter @TheElleChase and @LadyCheeky (NSFW).
Listen and subscribe to Sex Gets Real
Use the player at the top of this page.
Now available on Spotify. Search for "sex gets real".
Find the Sex Gets Real channel on IHeartRadio.
Follow Sex Gets Real on Twitter and Facebook. Oh! And Dawn is on Instagram.
Hearing from you is the best
Contact form: Click here (and it's anonymous)
---