Sun, 23 April 2017
Sex Gets Real 158: Messy sex, dating obsessed, & jealousy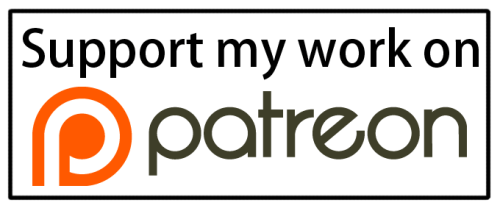 Patreons who support with just $3 per month and above get exclusive weekly bonus content, too. Literally, every pledge sends me into an excited squeal of delight. patreon.com/sgrpodcast
NW Mom wrote in with her confession about the mess she's in with a married man. Can she find her way out? She's lonely, she just discovered her sexual pleasure after a 20-year marriage, and yet, this amazing man can't be there for her. He knows it's not easy on her, so ending things shouldn't be a shock for him.
Jess wrote in about her improved sex life and the new body safe Fun Factory vibrator she just got. Listening to the show has helped her sex life in fantastic ways and I am tickled.
Jenister has a problem. She is bisexual, has anxiety, and wants to explore group sex with her partner. The only problem is she and her boyfriend have had threesomes before to great success. But, she is finding herself feeling super jealous and insecure when they look for potential play partners and she feels terrible. How can she overcome her jealousy and make the group sex fun again?
Also, let's just honor Jenister's frustration about telling straight guys that she's bi - it's like they assume it means threesomes are automatically in the cards. UGH. NO.
How do we care for ourselves when we feel jealous? How do you make space for meltdowns and insecurity without judging yourself?
If you're interested in one-on-one coaching, check out my options here.
What do you do if your friend is obsessed with having a boyfriend and totally defines their worth based on whether they're dating someone or not? I have thoughts. We live in a world that tells us we should all be on a quest for relationship, and that our worth is defined by the romantic partners we have. It's a big box to unpack.
Bree Speed has way too much cum in her life. Her boyfriend shoots everywhere and she is cleaning cum off of everything. Is she the only one in this position? I have big thoughts like why isn't HE cleaning up his own mess? Why isn't he doing his laundry and taking care of this?
Follow Sex Gets Real on Twitter and Facebook. It's true. Oh! And Dawn is on Instagram.
About Dawn Serra
Sex is a social skill. I speak it. I write it. I teach it. I help you learn how to develop it.
I am the creator and host of the laughter-filled, no-holds-barred weekly podcast, Sex Gets Real. I lecture at colleges and universities on sex and relationships, too.
When I'm not speaking and teaching, I also work one-on-one with clients who need to get unstuck around their pleasure and desire.
But it's not all work! In my downtime, I can often be found watching an episode of Masterchef Australia, cooking up something delicious, or adventuring with my sexy AF husband.
Listen and subscribe to Sex Gets Real
Use the player at the top of this page.
Now available on Spotify. Search for "sex gets real".
Find the Sex Gets Real channel on IHeartRadio.
Hearing from you is the best
Contact form: Click here (and it's anonymous)
---