Sun, 26 March 2017
Sex Gets Real 154: Erotic Film School, making porn, & first time lesbian sex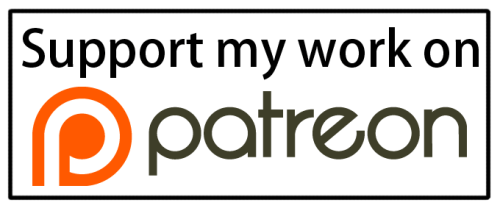 If you missed the Explore More Summit, you can still grab all of the talks for as little as $1.20 each plus loads of bonus materials.
This weekend I am in San Francisco attending Madison Young's Erotic Film School. I'm learning how to make porn. YAY! If you want to see some of the behind the scenes pictures and videos of Andre Shakti and James Darling, all Patreon supporters at $1 or more will have access.
It was fun to be the director and to actually see ethical porn being made in this rich, collaborative space.
I also field listener emails this week since I'm on the road. First, a listener wants to share his experience watching trans and pegging porn after Lauren from last week's episode shared her concerns around porn.
Then, Mona wants help shopping for some kegel exercisers. What's best? Dawn shares a story of her ben wa balls gone wrong.
Scarlett Grace has a friend that she used to play with sexually with her husband, but Scarlett's friend is now super promiscuous and Scarlett doesn't want to have sex with her friend anymore. How can she tell her friend she's worried about her safety and why she doesn't want to play anymore?
Delilah wrote in because she's in her first lesbian relationship and she wants tricks for making her girlfriend happy. So, how do you learn lesbian sex? What tricks and tips do I have? Long-time listeners will already know my answer to this. At a minimum, be sure to check out Allison Moon's, "Girl Sex 101" book.
Ben is young and in love, but he and his girlfriend don't have much in common and he wants to have loads more sexual experiences. What should he do?
Finally, Leah wants to know - how do polyamorous folks avoid town gossips and people talking about their affairs? I have lots of thoughts because there are so many possible situations to navigate. Also, check out Franklin Veaux's "More Than Two" or Tristan Taormino's "Opening Up" for more information on living in a non-monogamous situation.
Follow Sex Gets Real on Twitter and Facebook. It's true. Oh! And Dawn is on Instagram.
About Dawn Serra
Sex is a social skill. I speak it. I write it. I teach it. I help you learn how to develop it.
I am the creator and host of the laughter-filled, no-holds-barred weekly podcast, Sex Gets Real. I lecture at colleges and universities on sex and relationships, too.
When I'm not speaking and teaching, I also work one-on-one with clients who need to get unstuck around their pleasure and desire.
But it's not all work! In my downtime, I can often be found watching an episode of Masterchef Australia, cooking up something delicious, or adventuring with my sexy AF husband.
Listen and subscribe to Sex Gets Real
Use the player at the top of this page.
Now available on Spotify. Search for "sex gets real".
Find the Sex Gets Real channel on IHeartRadio.
Hearing from you is the best
Contact form: Click here (and it's anonymous)
---