Sun, 26 February 2017
Sex Gets Real 150: Madison Young on porn, submission, & surrender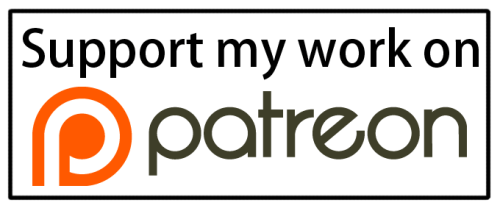 Enrollment for the 2017 Explore More Summit is OFFICIALLY open. The summit is free, runs for ten days, and features interviews with 30 incredible thought-leaders. You can sign-up at exploremoresummit.com. It all starts March 8th, 2017.
This week, Madison Young is here to talk all about porn, submission, motherhood and sex, and her Erotic Film School, which I'm attending in a few weeks.
Madison has had the unique and powerful opportunity to document so much of her sexual journey and personal stories on film, thanks to porn. And now, she is hard at work writing books on submission and BDSM, DIY porn, and parenthood.
We roll around in all of the things she's learned and experienced, plus we share our struggles as people who have trouble prioritizing self-care (which many of you can relate to).
Follow Sex Gets Real on Twitter and Facebook. It's true. Oh! And Dawn is on Instagram.
Resources mentioned in this episode
"Daddy: A Memoir" by Madison Young
"DIY Porn Handbook: A How-To Guide to Documenting Our Own Sexual Revolution" by Madison Young
"The Ultimate Guide to Sex Through Pregnancy and Motherhood: Passionate Practical Advice for Moms" by Madison Young
About Madison Young
Madison Young is an artist and activist dedicated to creating space for revolutionary love. This body-based performance artist grew up in the suburban landscape of Southern Ohio before moving to San Francisco in 2000. Since then this Midwestern gal has dedicated her days to facilitating safe space to dialogue on the topic of fringe identities and cultures as well as documenting healthy expression of sexuality.
Young's breadth of work, in the realm of her artistic manifestations, intersects the fields of sexuality, identity, and pornography. Her work spans from documenting our sexual culture in her Internationally screened and award-winning feminist erotic films to having served as the Artistic Director of the forward-thinking nonprofit arts organization Femina Potens Art Gallery for over a decade.
Young has exhibited Internationally with her performance art, video art installations, and photography. Young values sexual freedom and self expression of queer identity in her work and has taught workshops, lectures, and acted as a panelist on the topics of sexuality, feminist porn studies, the politics of BDSM and queering the body with in the arena of performance art, at institutions including at Yale University, Hampshire College, Northwestern University, University of Toronto, University of Minnesota, and UC Berkeley.
Her memoir, Daddy, was published in February 2014 through Rare Bird.
Madison Young lives and creates work in Berkeley, California where she recently completed her second book The DIY Porn Handbook: Documenting Our Own Sexual Revolution (Greenery Press).
Listen and subscribe to Sex Gets Real
Use the player at the top of this page.
Now available on Spotify. Search for "sex gets real".
Find the Sex Gets Real channel on IHeartRadio.
Hearing from you is the best
Contact form: Click here (and it's anonymous)
---