Sun, 12 February 2017
Sex Gets Real 148: Anal, topping, porn, & listener questions galore
This episode is sponsored by HotelsByDay. Save 5% with code SGR5off.
You are the first in the world to know that enrollment for the 2017 Explore More Summit is OFFICIALLY open. The summit is free, runs for ten days, and features interviews with SOO many incredible thought-leaders. You can sign-up at exploremoresummit.com. It's been incredible creating these talks, so I hope you'll check it out. It all starts March 8th, 2017.
And...
Because I've been conducting so so so many intense, deep interviews, I wanted to take a break and make this week nice and easy - you and me, powering through a ton of listener emails and keeping it casual and intimate.
So, what are we talking about this week?
Mike ALWAYS gives his wife an orgasm and the last three times they've had sex, she hasn't cum. Will it happen again? What can he do? Deb is a bottom but her husband wants her to top him sometimes. Can she find a way to enjoy being dominant? Ali wants more information on how people become strippers. I'm not a sex worker, so I can't speak to this, but I do reflect on some previous conversations with folks like Andre Shakti, Madison Young, Kitty Stryker.
Big Vulva wrote in about how she feels about the way her labia look and it's wonderful. Plus, I get called out for an ageist comment, someone wants to know how common CFNM fantasties are, Mary wonders about whether anal sex will ever feel good for her, and can a porn addict husband be trusted to watch porn with his wife?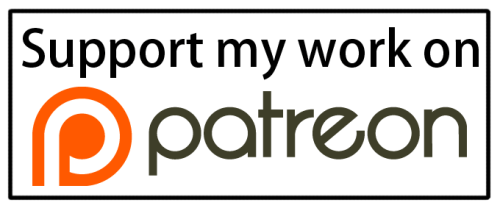 Follow Sex Gets Real on Twitter and Facebook. It's true. Oh! And Dawn is on Instagram.
Resources from this episode
Erika Lust's EroticFilms.com is a great place to find loads of feminist, ethical erotic films. (I'm an affiliate, too!)
Siouxsie Q's podcast, The Whorecast, which is all sex workers talking about their stories, experiences, and issues.
Check out my Anal 101 online workshop.
Tristan Taormino's "The Ultimate Guide to Kink" which includes an awesome essay by Midori on FemDomme, female domination and how to get started.
ForteFemme.com - Midori's website for her weekend intensive on female domination
Midori's Facebook Live video on female domination. Check it out on Vimeo.
About Dawn Serra
In a world hellbent on making us feel like we aren't enough, Dawn Serra is on a mission to rewrite the stories we're told about sex, relationships, and our bodies.
Dawn is the creator and host of the laughter-filled, no-holds-barred weekly podcast, Sex Gets Real. She also teaches adult sex ed workshops online and in person, and works one-on-one with clients who need to get unstuck around their pleasure and desire.
When she's not podcasting, lecturing, or writing about all of the ways we relate to each other, Dawn can often be found watching an episode of Hoarders, cooking up something delicious, or adventuring with her husband.
Dawn's epic Explore More Summit is unfolding again now.
Listen and subscribe to Sex Gets Real
Use the player at the top of this page.
Now available on Spotify. Search for "sex gets real".
Find the Sex Gets Real channel on IHeartRadio.
Hearing from you is the best
Contact form: Click here (and it's anonymous)
---